A Leader In Spinal Decompression
Find true back and neck pain relief at Johnston Spinal Care. We address the cause of your pain, not just the symptom. Call today!
Spinal Decompression Naples FL
Welcome to Johnston Spinal Care, the office of Dr. Murray Johnston. Serving the community since 2007. We are located in Naples, FL, close to Fort Myers, Bonita Springs, Marco Island, and Estero. We focus on a new FDA cleared, safe and painless treatment for back and neck problems called Non-surgical Spinal Decompression (VAX-D, DRX9000, SpineMed, and SpinalAid). In fact, many patients almost fall asleep on the table. We have created a comfortable and soothing environment for you to relax and enjoy your treatments.
This treatment is making headlines nationwide and we're thrilled to bring this technology to Southwest Florida. We may be the best spinal decompression office in Naples, Bonita Springs, Estero, Fort Myers, and Marco Island.
Johnston Spinal Care
Our office is unique in that we strive to give every patient an unrivaled experience - our staff is well-trained, professional, kind, and ready to help you! Our highly trained professional staff have a lot of experience! In fact, we`ve even worked with The Dallas Cowboys.
We get incredible results treating back pain, neck pain, stenosis, herniated/bulging discs, degenerative disc disease, sciatica (pain/numbness down the leg), headaches, arthritis, neuropathy, scoliosis, and balance.
Immediate appointments available! Our office will examine patients before knowing if we can help. Please call our office anytime at (239) 596-BACK (2225) for a Complimentary consultation with no charge x-rays to determine if you are a candidate for non-surgical spinal decompression at Johnston Spinal Care. 
Symptoms Spinal Decompression May Help...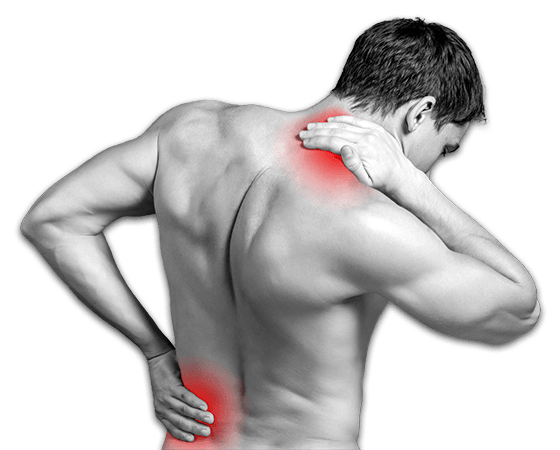 A Message From Our Doctor

"Hello! First I would like to thank you for visiting our website. I am originally from Ottawa, Canada. I graduated from University there and then went to Parker College in Dallas, Texas. After graduating I worked in Dallas for a couple years in a large Spinal Decompression clinic that was the official clinic of the Dallas Cowboys. What a fantastic experience. I was able to study under some of the best doctors in the city.

I moved to Naples, FL and opened Johnston Spinal Care & Spinal Decompression in 2007. Our goal was to help be the Best Vax-D Spinal Decompression in Southwest Florida (Naples, Estero, Bonita Springs, Fort Myers, Marco Island). I was very excited to bring my expertise here and to start my family here. I am married and have 2 kids. I would now love to see how I can help you!"

- Dr. Murray Johnston

Making an appointment is quick and easy!

To determine if you are a candidate for Non-Surgical Spinal Decompression, we will first do a no-charge consultation and no-charge x-rays. I will also explain to you how Non-Surgical Spinal Decompression works. If you are a candidate, I will then be able to recommend a treatment plan for you. After this, I will then contact your insurance to determine your coverage, and let you know before we start any actual treatment. Call us anytime at (239) 596-BACK (2225).